Dorset based Landscape Photographer
Welcome to Ewan Hitchcoe Photography. I hope you enjoy looking through some of my photos, ranging from the rugged and remote Seascapes of the Jurassic coastline to the beautiful Landscapes of Dorset, Hampshire and further afield.
Click Here To See The Most Recent Photos Uploaded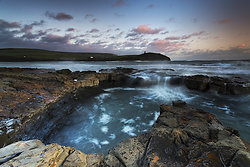 Ewan Hitchcoe Photography - News
Aluminium Prints, Acrylic Prints and Framed prints now available!
13th November 2012
These new options are a cut above the norm, and will provide a visually stunning and modern centre piece to any wall. All available options come fitted with mounting systems ready to hang.
If you are interested in any of the above, please get in touch via the contact page for more information and quotations.
Read More
Ewan Hitchcoe Photography portfolios